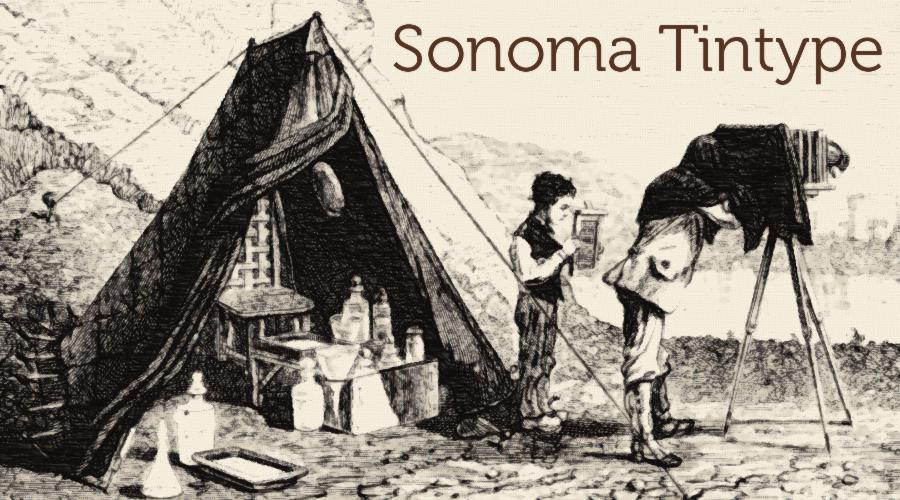 Sonoma Tintype
Tintype photography is one of the early (1851) forms of capturing an image (on a glass or metal plate). The multi-staged process combines chemistry, photography, and artistic talent and must be preformed for each photo plate. This makes each photograph a one of a kind original. It was the primary form of photography during the Civil War.
At Sonoma Tintype we use the same processes and chemical formulas that were perfected by the techniques inventor, Frederick S. Archer in 1851. The backdrop and tent are reproductions of originals that date back to the 1860s. Some of the cameras and lenes are over 100 years old and we dress in period clothing. We enjoy explaining the process and history to our guests. Read about us in the local newpaper.
We take photos at various public events throughout the year in Northern California as well as private gatherings (parties, weddings, period events, family gatherings, etc...). For additional information, to find out where we will be, or to schedule an event, please contact us: by email or on Facebook
---
Samples of the Photos we've Taken.
---
Our Photo Process.
---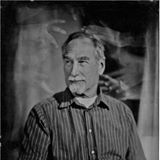 The Tintype Artist, Bruce Morton, has had an interest in photography for over fifty years. Over the years his art of photography was developed not only shooting 35mm and 120 film but by learning composition, lighting, camera techniques, and darkroom practices. Bruce first discovered tintype photography at a Civil War re-enactment, he watched with fascination as the legendary John Coffer shot tintypes using period techniques and chemicals.
After studying the Wet Plate process by reading manuals written over 150 years ago, Bruce traveled to Rochester, N.Y. to study with Mark Osterman at the "Eastman House". In 2014 Bruce traveled once more to Upstate New York to study with the "Master Artist" of the Wet Plate Process, John Coffer on his farm in Dundee.
Please contact Bruce: by email or on Facebook